Air-Nu is a proud filtration solution provider for the Petrochemical industry along the Gulf Coast Region.  We have many years of experience in working SAFELY along side our customers and have built a solid foundation of trust and expertise which benefits the customer, their employees, as well as the surrounding communities.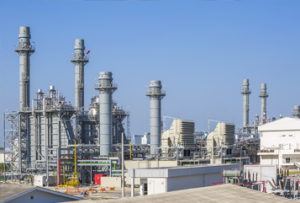 A corrosion control program extends the life of your investments, reduces maintenance downtime, and minimizes unexpected equipment repairs due to corroded component failures.
Air-Nu has a team of professionals with a number of products and testing services available to create a custom Corrosion Control Program for your facility. 
We will work within your budget and specifications along with our expert manufacturing partners to deliver a solution that meets or exceeds your requirements.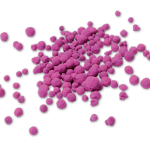 We have a full line of chemical media to neutralize and scrub various corrosive gases.
Chemsorbant by Purafil targets the removal of hydrogen sulfide (H2S), sulfur dioxide (SO2), nitric oxide (NO), and formaldehyde (CH2O).  This media is formed from a combination of activated alumina and other binders, impregnated with potassium permanganate, providing optimum adsorption, absorption, and oxidation of a wide variety of gaseous contaminants.
The Purafil Deep Bed Scrubber is a highly effective, bulk media scrubber for controlled environments with medium-to-high contaminant levels.  It is ideal for pulp and paper mills, refineries, steel mills, smelters, chemical plants, petrochemical plants, and other hostile environments.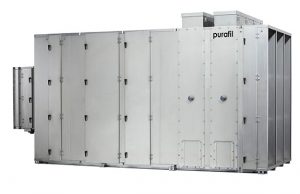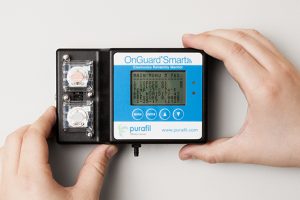 Purafil OnGuard Smart – The next generation of the OnGuard now features a room pressure sensor and Wi-Fi capabilities. The OnGuard Smart measures the overall reactivity level of air contaminants, temperature, and humidity in a controlled environment. Wall installation takes only minutes and data is accessible anytime, anywhere.
Media sampling by Air-Nu provides continual monitoring via laboratory analysis of samples of media from your air scrubber to determine the remaining life. A date for replacement can then be scheduled to ensure the protected space is not exposed to gas breakthrough or media is replaced prematurely.
Why is Gas Phase Filtration Needed? Puracarb AM targets base gases such as amines, ammonia, and like compounds.  It has a higher bulk density and larger removal capacity than standard ammonia control media.  It provides 99.5% initial removal efficiency in Purafil equipment systems.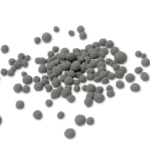 Purafil IAQ Media consists of extruded cylindrical, porous pellets formed from a high quality virgin activated carbon. It is then impregnated with specially formulated compounds to enhance its filtration power. It is designed to be particularly effective against formaldehyde and other VOC contaminants, which are a primary concern for indoor air quality applications.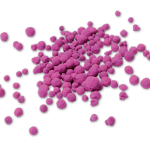 Purafil SP – Effectively removes hydrogen sulfide, sulfur dioxide, nitric oxide and formaldehyde. Demonstrates a higher working capacity for broad-spectrum oxidation of contaminants in actual field conditions, where multiple gas challenges are present. The Purafil SP contains 12% permanganate.
Purakol – Used in Combination with Other Media for Broad-Spectrum Pollutant Removal. This activated carbon media shall consist of virgin grade, activated, non-impregnated carbon.
Select – Removes sulfur oxides and other odorous pollutants from makeup air. Purafil Select is also recommended for the preservation of fruits, vegetables, and flowers because of its effectiveness at removing ethylene, a ripening agent. Contains 8% of potassium permanganate.
Select CP Blend – 50:50 volume blend of Select and Purakol. Removes sulfur oxides and other odorous pollutants from makeup air. Automobiles and other sources of fossil fuel combustion produce these pollutants. In return air applications, Purafil Select removes emissions from office furnishings and human bioeffluents.