Some of the world's largest companies trust Air-Nu with their air, liquid, & gas filtration needs.  We have been servicing the Gulf Coast Region's Petrochemical, Power Generation, Pulp & Paper, & Manufacturing industries for many years. 
One of those client's is Dow-St Charles, a 2,000-acre petrochemical  manufacturing complex in Hahnville, LA.  "Air-Nu was able to service and provide Dow-St. Charles with a gas turbine inlet air filtration solution that gave us better overall compressor efficiency, decreased filter differential pressure and, thus, increased compressor inlet pressure.  This filter solution, which includes coalescing pre-filters, has increased our run times between filter replacements giving us much better protection to our turbines and reducing our personnel safety risk by eliminating previously frequent on-line filter replacements." — David Geoffroy-DOW, P.E., Reliability ROTEQ Quality , Energy Systems Technology Center
Engineers and operations managers know they can count on Air-Nu to get their projects done safely and professionally, and we support their roles by making sure their equipment and HVAC systems are filtered properly for efficient operation.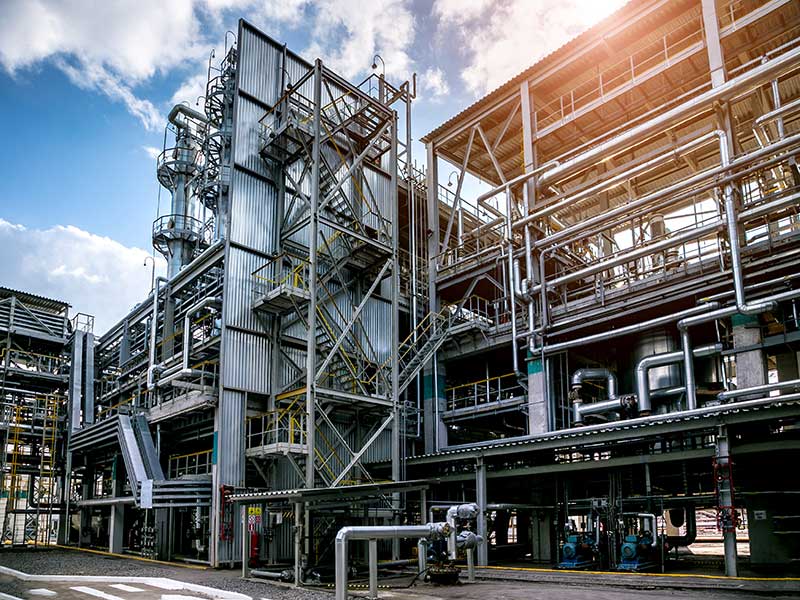 Industrial facilities often utilize a range of filtration specialties.  We've successfully handled many complex filtration jobs and have a close working relationship with several world class manufacturers in order to provide the best solution possible for your specific needs.
Some of the industrial services we offer are:
Liquid & Gas Phase Filtration Engineering – We work with our manufacturing partners to spec and build custom liquid and gas phase filtration systems for the removal of unwanted liquid contaminants, acidic gases, VOCs and hydrocarbons.  Every client and project is unique, and we've successfully completed many complex projects in over 30 years of business.
Corrosion Control Program – We deliver chemical media, perform corrosion coupon testing, media samplings, and lab testing services all with the goal of preventing equipment corrosion from salt water or harmful gases.
Liquid Vessel Installation & Filter bag/cartridge maintenance -We provide customized and off the shelf liquid vessels to filter and capture foreign materials from liquid flows and hydraulic fluid.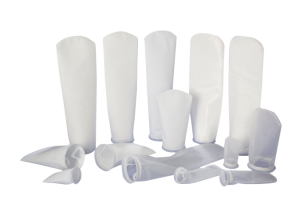 Why Choose Air-Nu?
Our Industrial Services Team brings experience, a keen focus on safety, and a professional attitude to make sure our presence does not disturb or distract from the safe operations of your facility.  With decades of experience and many large successful projects under our belt, we're confident our employees can handle your project safely, professionally, and with limited interruption to your facilities.  We're proud of the team we've built, and think you'll agree.
Technicians are OSHA certified
TWIC screened
Subject to random drug screens
Trained for success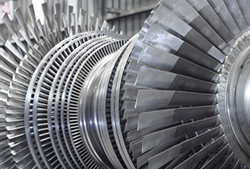 Improperly filtered intake air can impact performance and efficiency of gas turbines and turbo compressors. Corrosion and blade fouling can create extremely costly downtime due to loss of service, repairs and equipment maintenance.
Air-Nu's Turbine Team can maintain your gas turbine & compressor intake filters, and assess if you're getting adequate flow rates & efficiency out of your filtration solution.
Because no two projects are exactly the same, Air-Nu provides customer specific filtration solutions to handle equipment corrosion and efficiency problems caused by soot, salt, sand and other contaminants.
Long-lasting filters with extremely high dust-holding capacities can reduce maintenance frequency and lower operational costs.  When run times need to extend 12 or 24 months between maintenance cycles, a proper filtration design can assure you have enough material capturing capacity to meet your performance objectives.
Diesel & Gas Engine Service – We also provide flexible solutions and maintenance services for intake air filters for diesel & gas engines.  Long-lasting filters with high dust-holding capacities assure your equipment can perform it's job for a long time between maintenance cycles.  This translates to lower operating costs and more productivity out of the equipment before needing to be taken out of service for maintenance.
Availability
Our service team is available 24x7x365 because the largest companies in the world demand continuous operation.  Our business office hours are 8am – 5pm CST Monday through Friday.
Location
We are geographically located in Louisiana and provide services throughout the Gulf South Region.  Please visit our Contact Page to setup an appointment with an account representative.