To our customers and partners
Air-Nu continues to operate as an essential business providing equipment maintenance, UV sterilization products, and health and safety services to building occupants & employees of government entities, Health Care Facilities, Industrial Manufacturing, and other essential organizations designated as Critical Infrastructure or defined by the governor's order.  Our team is meeting regularly to assure that our safety standards are sufficient to protect our employees, and our customers while we are on their premises providing service.  We are confident we have the appropriate safety measures in place to safely deliver excellent service during this challenging time.
What can we do?
The question being asked the most is "what preventative measures can we take to keep our teams safe?"
As we continue to deal with the Corona virus outbreak, it's critical to deliver the best level of filtration possible as a preventative measure.  Our High Efficiency Filters will do just that.  These are Merv rating 13-14+ filters, that reduce the spread of airborne particulates that carry viruses. There is a tremendous effort in cleaning desks, doors, and hands, why shouldn't we also prioritize the cleanliness of the air we breathe? 
By continually removing or inactivating viruses, mold, and fungus from the air before you breathe them in, we accomplish the goal of making your building as safe as possible for its occupants.  Utilizing high quality filters & checking them on a set schedule is the easiest thing you can do to make a meaningful improvement to your indoor air quality. 
Additionally, dirty coils will reduce your system's efficiency and shorten its lifespan.  With Air-Nu's mechanical hygiene program, we can also make sure all of your air handling systems are in great shape all year round.
Studies have shown that UVC light in the correct wavelength, intensity and contact duration can destroy viruses, mold, and fungi. Air-Nu provides a range of UVC products for various applications taking into account a number of factors, such as location, humidity, airflow, materials in the environment, as well as your particular areas of concern. While no solution is 100% effective, a combination approach utilizing HEPA / MERV 14 or better air filters along with UVC lighting solutions can drastically reduce the load of harmful substances in your environment.
The recirculating air in HVAC systems creates redundancy in exposing microorganisms to UVC, ensuring multiple passes so the light energy is effective against large quantities of airborne microorganisms. Steril-Aire UVC delivers the highest UVC output, driving HVAC system efficiency while improving indoor air quality.
Steril-Aire is the first manufacturer of UVC solutions for the air and air handlers. Since 1994, solutions from this company have consistently been found to be the highest intensity output of UVC of any commercially available products. Steril-Aire also utilizes a software configuration tool that allows a customized solution to be easily configured and shows the intensity of UVC being generated. Steril-Aire's SmartToolTM provides an environment to design the system that best addresses the needs for a science based UVC solution to the problems of airborne viruses.
Air-Nu can select and install the right Steril-Aire products for your customized needs.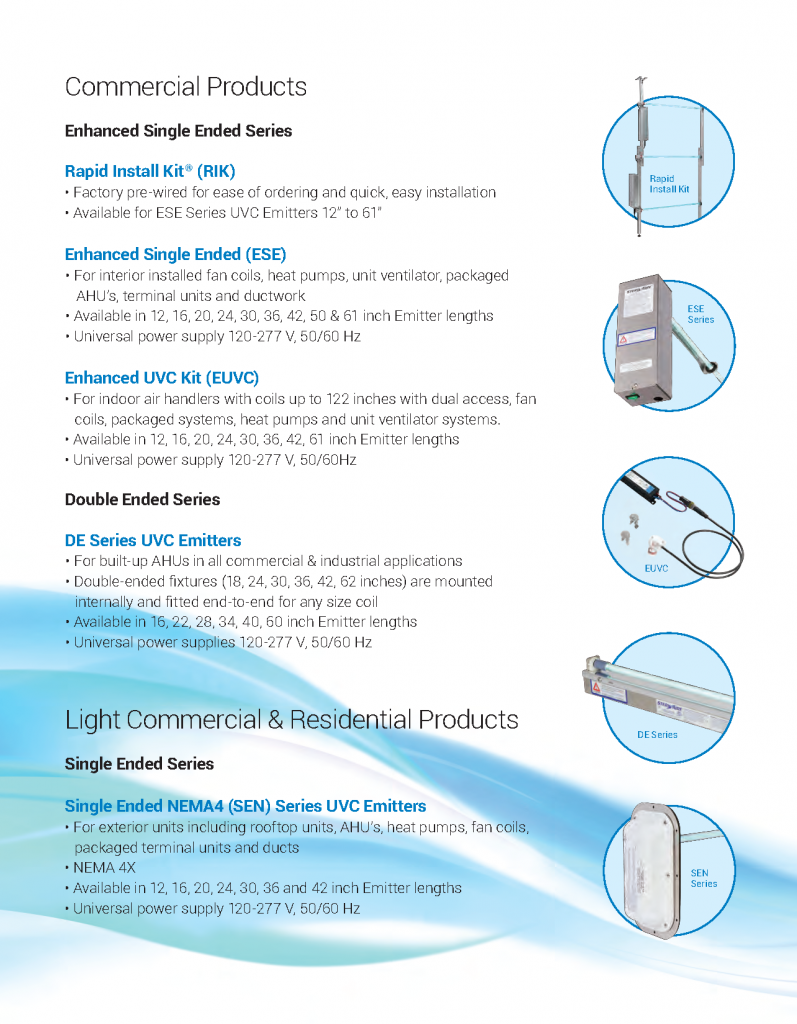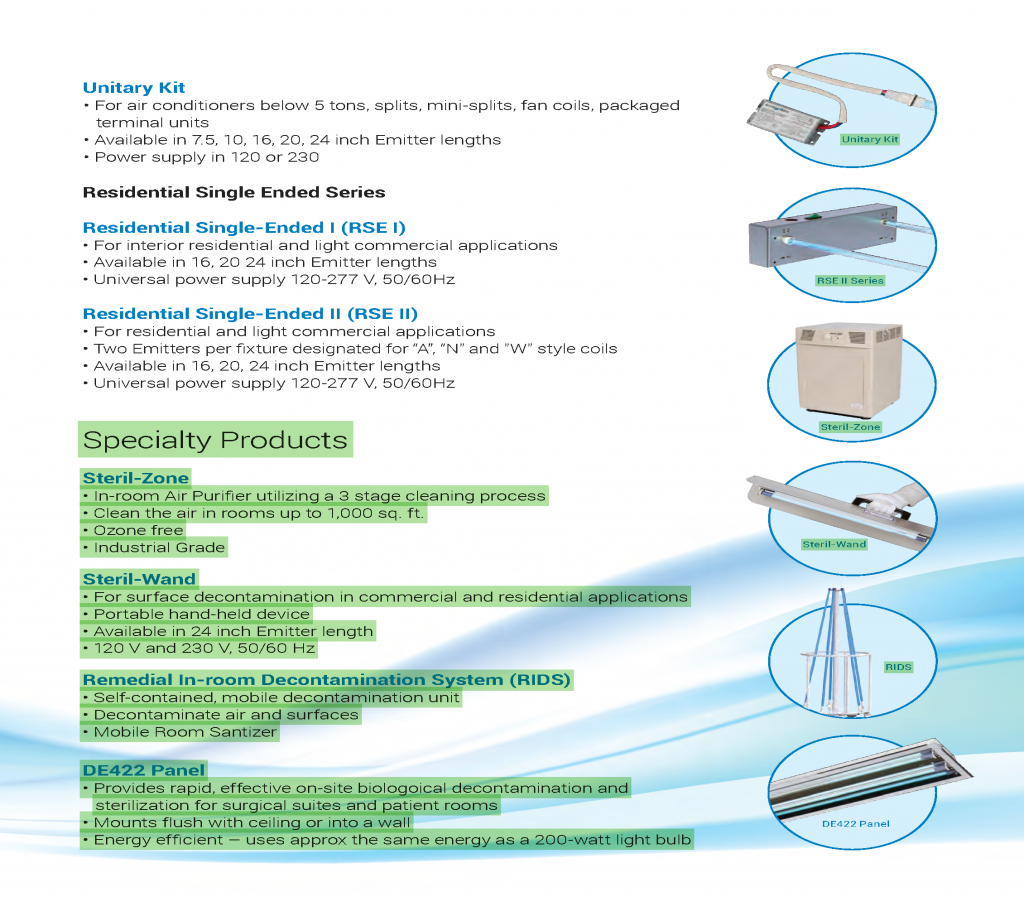 Want to learn more?  Contact Us for a FREE no pressure consultation.  An experienced sales associate will design a solution that addresses your concerns, and provide a clean, healthy environment for your building occupants. Existing customers may inquire with their dedicated account manager for more details.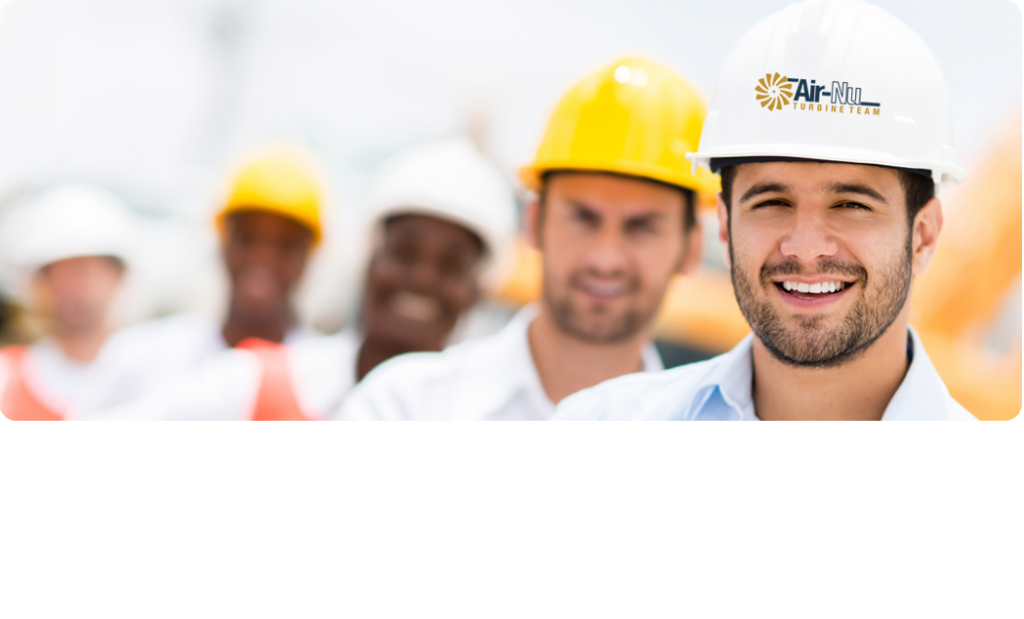 In Closing
Thank you for trusting Air-Nu for your filtration, Mechanical Hygiene, and UV Lighting needs.  We are a strong nation made up of resilient friends and neighbors.  We will get through this, just as we have overcome every other challenging event in our history.  Our team and staff are here to service you during these challenging times.  We hope the products and services our employees deliver will improve the lives of everyone they service.  Filtering particles you can't see with the naked eye is a challenging task, but it's our passion, and we proudly accept the challenge.  Thank you for your business and any opportunities you may have available for us as we go forward through these challenging economic times.